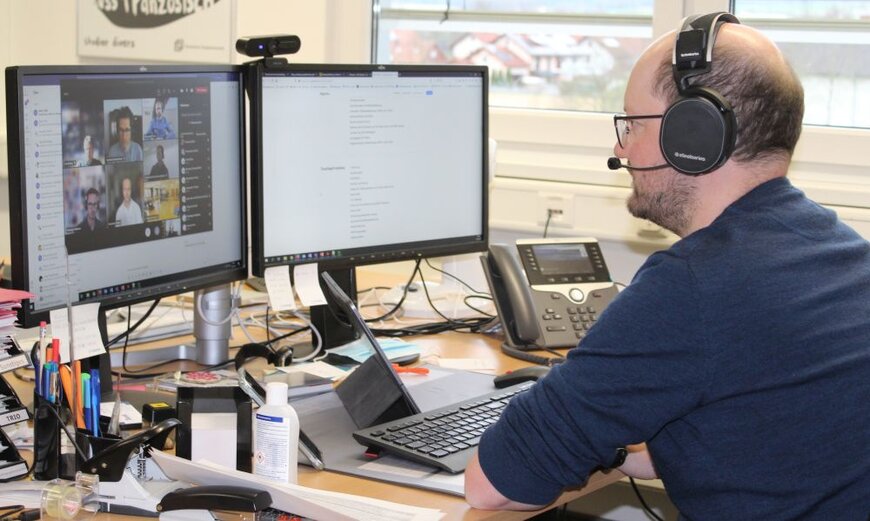 For the future of digital health
Well-connected and committed to the future of cross-border health care
19.4.2021 | THD-Pressestelle
On Monday, 12 April, around 40 participants met virtually for the Interreg workshop "Cross-border Health Care" and achieved a very good success on this day, which will contribute to research work in the field of cross-border digital health in the future.
The workshop was organised by Prof. Dr. Thomas Spittler and Anna Schmaus-Klughammer, LLB (hons.) from the European Campus Rottal-Inn (ECRI) in cooperation with Thomas Kern from the FH Oberösterreich. They invited experts from health institutions, business and science to develop ideas for joint projects.
At the beginning of the workshop, the approximately 40 participants were introduced to the topic of cross-border health through the presentation of the Interreg project INDEED, which has set itself the goal of advancing and improving the medical care of dementia patients in the European area. INDEED was kindly presented by Prof. Dr. Alexander Kurz and Lea Pfäffel, both from the Technical University of Munich.
This was followed by three workshops in which the participants delved deeper into the topic. Digital processes - the path to better health or the transparent human being?" dealt with digital health and digital processes in the healthcare system and the question of how a patient summary file can be implemented across borders. Then the topic of health and AI was combined and the question was asked whether bioinformatics and medical informatics, explainable artificial intelligence and core clinical processes can be the solution for a better life. Finally, it was about sensor technology for medical applications and whether these can be used as a source for innovative therapy and prevention.
This was followed by the creative part of the day with brainstorming and finalising the research question. The participants from companies and clinics worked in a highly concentrated manner and also networked between the workshop topics, which gave the process further momentum. In the end, eight concrete research questions emerged, which is an above-average success for a workshop of this kind. These research questions now need to be translated into project proposals in order to advance cross-border health care.
Bild (DIT / ECRI): Concentrated and committed: Prof. Dr. Thomas Spittler during the workshop on cross-border healthcare.