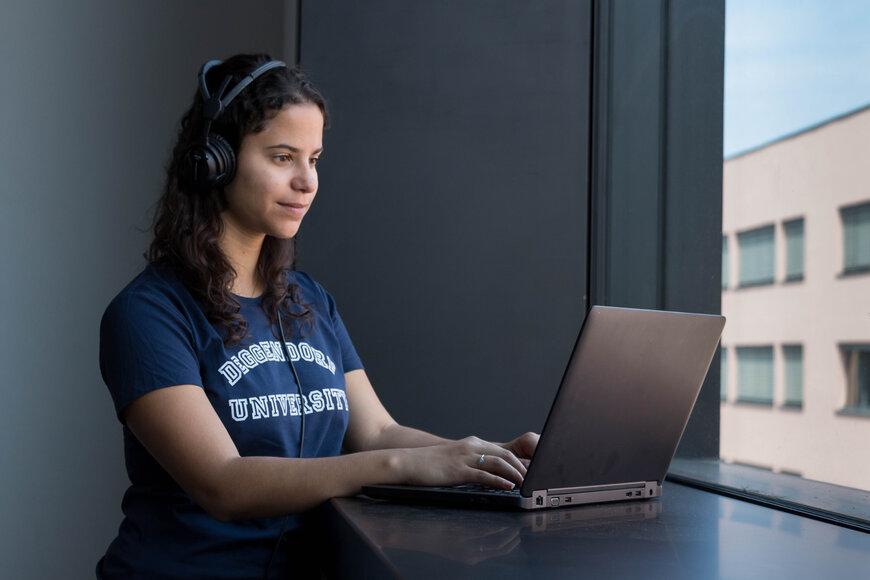 International Management Practice Day
Career planning already begins during studies
21.1.2021 | THD-Pressestelle
Those who have already begun their studies do not always know what kind of career awaits them later. Many factors play a role in this. Students of the International Management programme had the chance to talk to five people from the business world on Saturday, 16 January. Entitled Praxistag International Management, the main topic was the path to an international career and, of course, what professional life entails. Prof Dr Adrian Hubel had organised the day for students and plans to repeat it annually in the future.
Marietta Holweger, Recruiter Otto group, answered the students' numerous questions about CVs and job interviews. One important recommendation, for example, was to clearly describe the specific tasks undertaken during the internships. Furthermore, it is especially important to be honest and authentic in the job interview.
Steffen Kaiser, Chief Financial Officer at Kässbohrer Geländefahrzeug AG, was able to give detailed insight into career opportunities in the industry as a board member of a very well-known company. He recommended the students to set clear and realistic goals and to make sure to achieve them. And to act according to the motto "Underpromise but Overdeliver".
Andrea Becke, Senior Manager Accenture, gave important insights into the advantages of working as a consultant and was able to allay the students' fears of a sometimes less than optimal work-life balance. Directly after the very motivating lecture and the great overview of the exciting world of management consulting, some students already gave feedback that they would now consider a career start in the industry.
Sylvio Eichhorst, Head of Global Finance & Procurement KWS Group, worked as an auditor at KPMG for 18 years and was active in both Germany and the USA. He gave a comprehensive and very competent insight into the world of the "Big 4" auditing firms. As he also has more than six years of experience in high management positions in the industry, he was also able to give very important advice on the question of what development opportunities exist for students in different company divisions.
Elodie Brinck, Supply Chain Management Coca-Cola HBC, as a former International Management student who is still at the beginning of a successful career, gave an overview of her internships and career so far. Most importantly, she also gave an excellent overview on the topics of internship applications and the world of job interviews and assessment centres at large corporations.
Bild (DIT): The International Management Practice Day was held for first, third and fifth semester students.