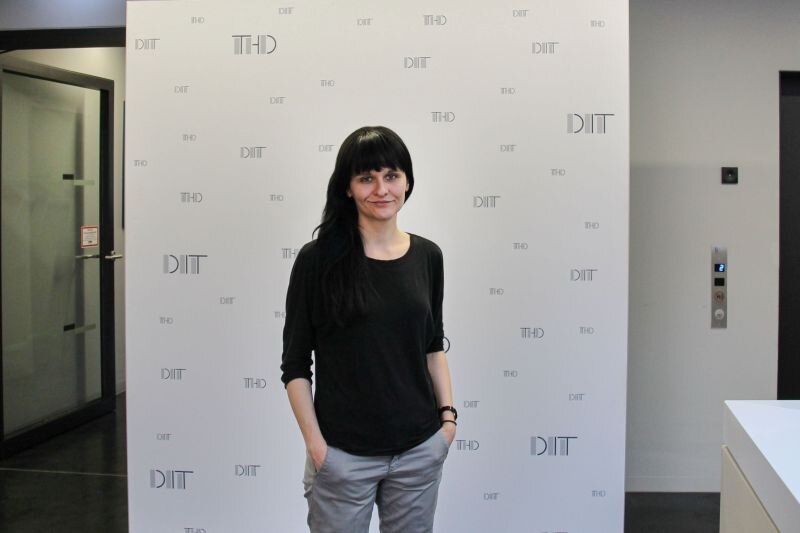 Appointment of Dr Christina Bauer
New professor researches digital university teaching
14.10.2020 | THD-Pressestelle
How does learning go digital and with the help of artificial intelligence (AI)? Dr Christina Bauer, new professor at the Deggendorf Institute of Technology (DIT), knows the answer. As a specialist for Artificial Intelligence and Digital Teaching, she will develop and evaluate digital learning environments that react intelligently to users.
In recent months, digital teaching has suddenly moved into the spotlight thanks to Corona. This is an opportunity for society to continue dealing with it now, if Christina Bauer has her way. The AI and also digital teaching could support here! For example, one could provide the broad masses with simple information on socially important topics and individualise it. With regard to teaching, courses with the help of artificial intelligence can be much better tailored to the needs of learners. Either to supplement classroom teaching or to offer courses completely digitally. DIT will take this step in the long run. To this end, Christina Bauer will test, research and teach the use of artificial intelligence in digital teaching. Intelligent learning environments will be designed and investigated, e.g. in the form of intelligent tutorial systems or assessment systems. She has already set herself the goal of firmly anchoring digital teaching at DIT even after Corona: "And this as an important supplement to presence teaching, so-called blended learning.
Christina Bauer gained her experience primarily at the University of Regensburg. During her doctorate and later in projects as well as in teaching and as coordinator of the newly introduced Master's programme Digital Humanities. She herself studied information science. In Deggendorf, she will work as a lecturer primarily at the Faculty of Applied Computer Science. In teaching, it is important to her to work in a structured way. She also likes to encourage and support students with her own ideas. She hopes to find like-minded people among the scientists when it comes to sharing knowledge. In her spare time, the young professor is involved in Scientists for Future. Scientists actively contribute the current state of their research field in a comprehensible form to the social debate on sustainability and securing the future.
Bild (DIT): Prof. Dr. Christina Bauer is new at the TH Deggendorf. User-centred intelligent information systems are her area of expertise.