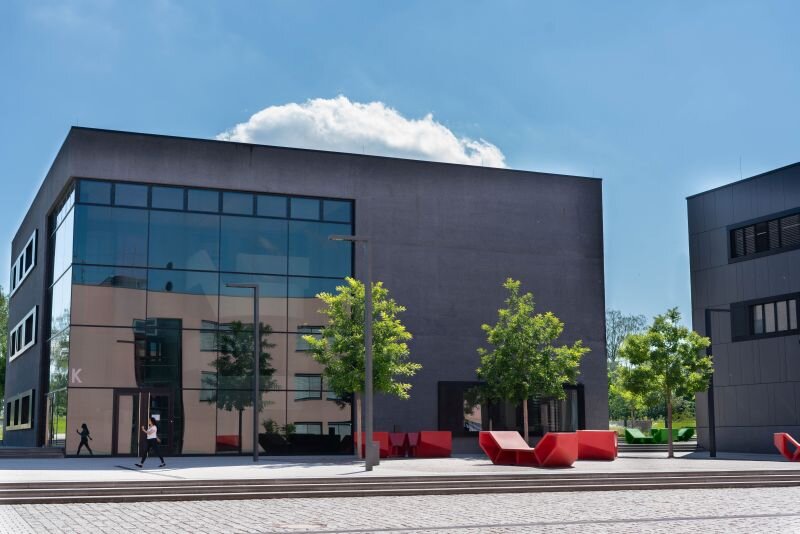 Virtual Students' Info Day
Visit, orientate, inform at the Students' Info Day at the Deggendorf Institute of Technology
7.6.2021 | DIT Public Relations
For many young people from the region, the time has come to set the course for their studies. It is application time at the universities of applied sciences in Bavaria and thus a peak period for the counselling centres there. In this context, the Centre for Studies at the Deggendorf Institute of Technology (DIT) is offering a study information day on 18 June. Pupils and prospective students will be able to find out everything they need to know about studying and higher education. For all those who have already applied, DIT wants to provide decision-making aids for starting their studies. The ViSIT Students' Info Day takes place online.
The ViSIT will focus on DIT's Bachelor's programmes. Professors, lecturers and students will present the degree programmes or give lectures on them. The audience can ask questions at any time. There will be a broad advisory and support programme on the subjects of studies, orientation studies, dual studies and semesters and internships abroad. There will also be the opportunity to take part in a study orientation workshop.
So that every participant can quickly identify the relevant topics and put together their personal programme, the events of the faculties are assigned to five topic clusters: Business, Engineering, Computer Science, Health and English Language Programmes. In order to offer interested parties as many options as possible, all faculties will present their programmes twice at different times. More information is available at https://th-deg.de/en/virtual-info-day.
The Centre for Studies at the Deggendorf Institute of Technology is the general advisory service for prospective students. The staff provide independent advice; their work focuses on the interests, goals, perspectives and questions of prospective students. The Centre for Studies offers a broad support programme for students, teachers and parents. This includes, among other things, information and advice on the choice of study with targeted assistance, even with very comprehensive questions, through orienting and decision-supporting individual counselling, information events, webinars and lectures at schools. Contact: Alexandra Niewöhner, Head of the Centre for Studies, alexandra.niewoehner@th-deg.de, +49 991 3615 373
Bild (DIT): Help with choosing a course of study is available on 18 June at the Students' Info Day at the Deggendorf Institute of Technology.