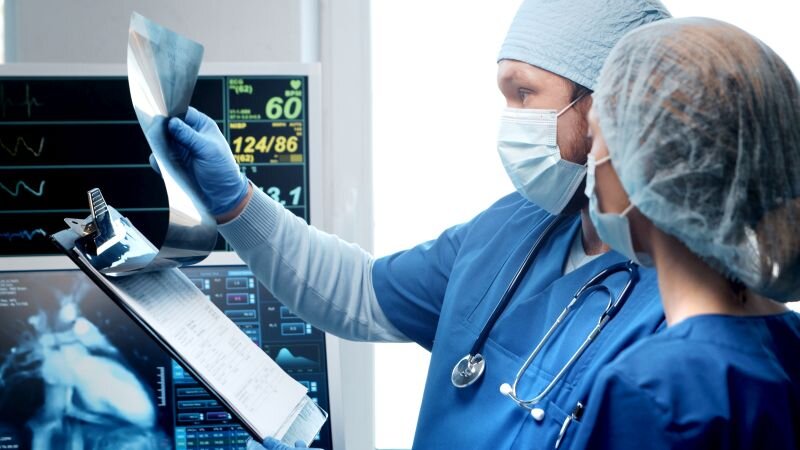 New degree programme
The Physician Assistant: a new job profile in demand in the healthcare sector
7.5.2021 | THD Pressestelle
In October, the new Bachelor's degree programme Physician Assistant / Medical Care will start at the Deggendorf Institute of Technology (DIT). The underlying job profile is relatively new in Germany. Only a few universities offer this degree, and from this autumn the DIT will do so as well.
Internationally, and especially in the USA as well as in other English-speaking countries or in the Netherlands, the Physician Assistant has been established for a long time. Prof Dr Michael Frey, the responsible course director at the Faculty of Applied Health Sciences, explains: "Physician assistants work closely with doctors and take on tasks delegated to them by doctors. They support doctors in making diagnoses and carrying out therapies." These people are in great demand on the German labour market. Also because there are still very few physician assistants here. Most of them work in the inpatient sector. In the operating theatre on the ward or in the emergency room. They accompany ward rounds, take medical histories, document findings and assist in the treatment of patients. For the high requirement profile of this profession, physician assistants need well-founded medical knowledge. "This is exactly what the new Bachelor's programme at the DIT can teach them over eight semesters," affirms Frey, a medical doctor. The initiator of the degree programme, Prof Dr Horst Kunhardt, adds: "The study programme ranges from digitalisation to health economics to management in the health system." The aim is to equip students with all the knowledge and skills to later take on a leading role in a massively changing health system.
A special feature of the new degree programme is the high practical component. There is the practical semester, which introduces students to their later professional work in clinics and practices. From the first semester onwards, however, there is also an internship integrated into the degree programme and work in the faculty's learning and training centre. In simulations, the students are trained to take an anamnesis, draw blood or suture wounds, for example. Assistance during an operation is also practised. Together with students from other degree programmes of the faculty, interprofessional skills for working in a multi-professional team are also acquired.
Entry requirements are either a general university entrance qualification or a completed 3-year training in a health profession plus 3 years of professional experience. Those interested can find out more at the online information evening on Monday, 17 May at 6 pm. The access link and further information on the Bachelor Physician Assistant : pha-info@th-deg.de.
Bild (AdobeStock (386453034) ): Only a few universities offer the Physician Assistant programme, including DIT from this autumn.