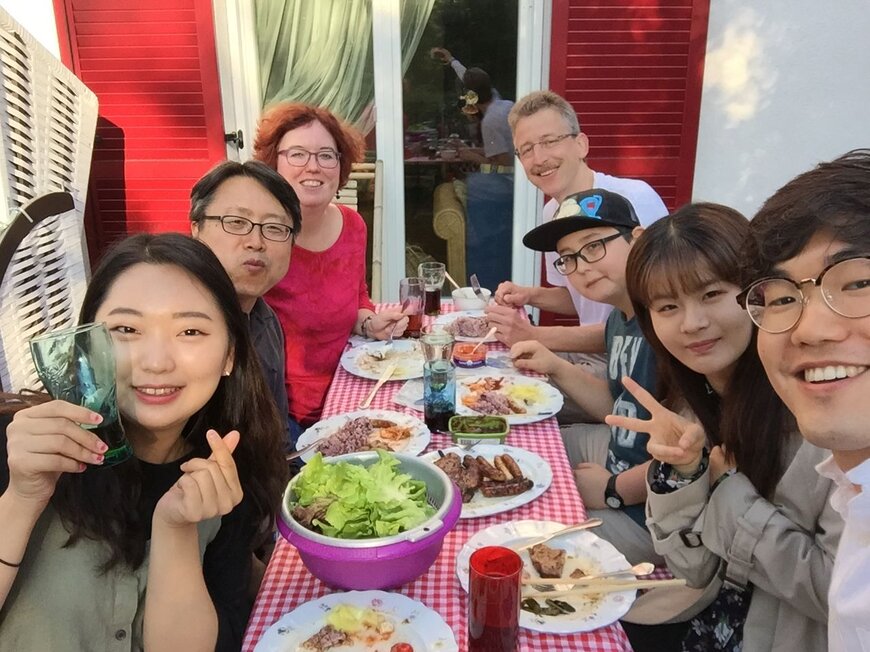 Host Family programme starts again
Host family programme brings students and locals together
17.3.2021 | THD-Pressestelle
The Host Family Programme of the Deggendorf Institute of Technology (DIT) enters the next round for the summer semester. Due to Corona this year virtually. The programme is currently looking for interested people in Deggendorf, Cham, Pfarrkirchen and the surrounding area who would like to exchange ideas with students and give them an insight into Bavarian cuture.
The Host Family Programme enables foreign students to make contacts outside the campus and thus contributes to integration and exchange. The Host Family Programme is indispensable for exchanges with people from other cultures, not only in Deggendorf, but also at the two international study locations in Cham and Pfarrkirchen. The programme is quite simple: host parents meet with students informally and as often as they like. Due to the current situation, this will be virtual for the time being. This enables the students to make contact with locals, gain an insight into the local way of life and get to know Bavarian culture. This can also be a meeting for coffee and cake or a joint excursion into the surrounding area, depending on what is possible under the current regulations.
The Host Family Programme also offers many advantages for the host families. All students speak English, but many can also speak German very well. This offers the perfect opportunity to speak English casually and this deepen their vocabulary. In addition, they get to know the students' respective countries, their inhabitants and their culture. Last but not least, friendships are made and togetherness is enriched.
Further information and the application form for the Host Family Programme can be found at www.th-deg.de/hostfamily. If you have any questions, Andrea Ebertseder for Pfarrkirchen (andrea.ebertseder@th-deg.de) and Marion Löfflmann for Deggendorf and Cham (marion.loefflmann@th-deg.de) from the Centre for International Affairs at DIT are available via e-mail.
The Host Family Programme is a non-profit organisation at DIT that is dedicated to the integration of foreign students. In Deggendorf, the network includes people from a wide variety of nations, religions and cultures and currently consists of more than 80 host families from Deggendorf and the surrounding area. At ECRI in Pfarrkirchen, the programme started for the first time in the winter semester 2019/2020 with six host families and ten students.
Bild (DIT): Still possible at the time: host family and international students at a barbecue together in 2019