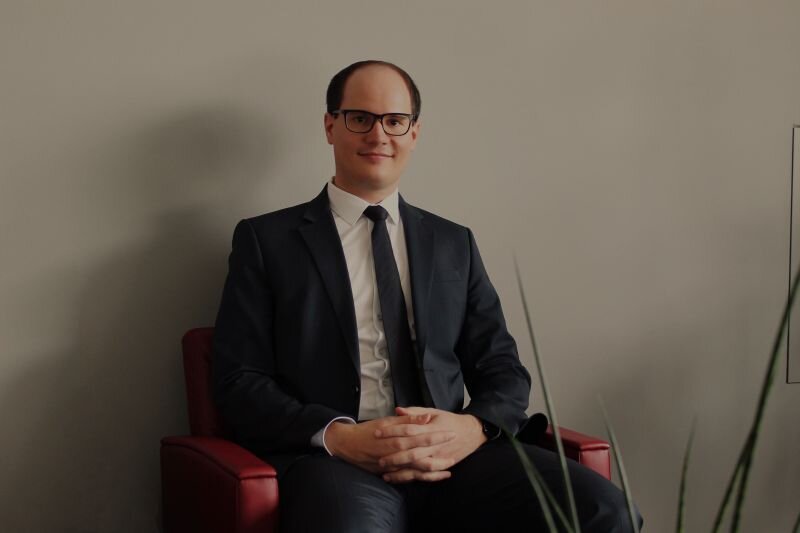 Appointment Dr Mandl
Business Administration at DIT becomes more digital
1.3.2021 | THD-Pressestelle
New at the Faculty of Applied Economics at the Deggendorf Institute of Technology (DIT) since March 1 is Prof Dr Christian Mandl. The newly appointed professor wants to realign the study focus on Procurement & Logistics and place a stronger focus on the topics of digitalisation, data analytics or data analysis, and Artificial Intelligence (AI). Mandl has also set himself the goal of researching the potential of AI and data analytics in the operational areas of purchasing, production planning and logistics. In this direction, cooperations with medium-sized companies in the region are to be established and expanded.
"The future-oriented orientation of DIT with the upcoming Centre for Digitalisation Technologies fits perfectly with my research focus of data-driven analysis and optimisation of operational processes," explains the Osterhofen native. This was a key reason for him to move from the management consultancy McKinsey to the university. Mandl's research moves at the interfaces of business administration, mathematics and computer science. "I am particularly concerned with the development of mathematical models and AI for the effective control of operational procurement, logistics and warehousing processes under risk aspects," says the professor. He said these models are particularly relevant for companies whose commodity prices or customer deman fluctuate widely. Mandl studied at the Technical University of Munich and earned his doctorate. During his doctorate, he took the opportunity to do a visiting academic residency at Cornell University, one of the eight Ivy League universities in the United States. Mandl later joined McKinsey as a management consultant. There he advised clients from the automotive, chemical and consumer goods industries worldwide on the digital transformation of procurement and logistics processes.
Prof Mandl wants to give students a practical understanding of the fundamentals and current developments. Industry 4.0, digitalisation, data analytics and big data are important keywords here. The new DIT professor attaches great importance to interdisciplinarity and wants to emphasise the connection between economics and other disciplines such as computer science or psychology. Mandl is also happy to provide advice and support to young founders at DIT's Start-Up Campus. The economist brings personal experience to the table from his own logistics start-up prelytico.
The 33-year-old, who describes himself as level-headed and determined, likes to spend his free time doing sports and in nature. In addition, travelling is one of his passions.
Bild (DIT): Prof Dr Christian Mandl moves from the management consultancy McKinsey to DIT.